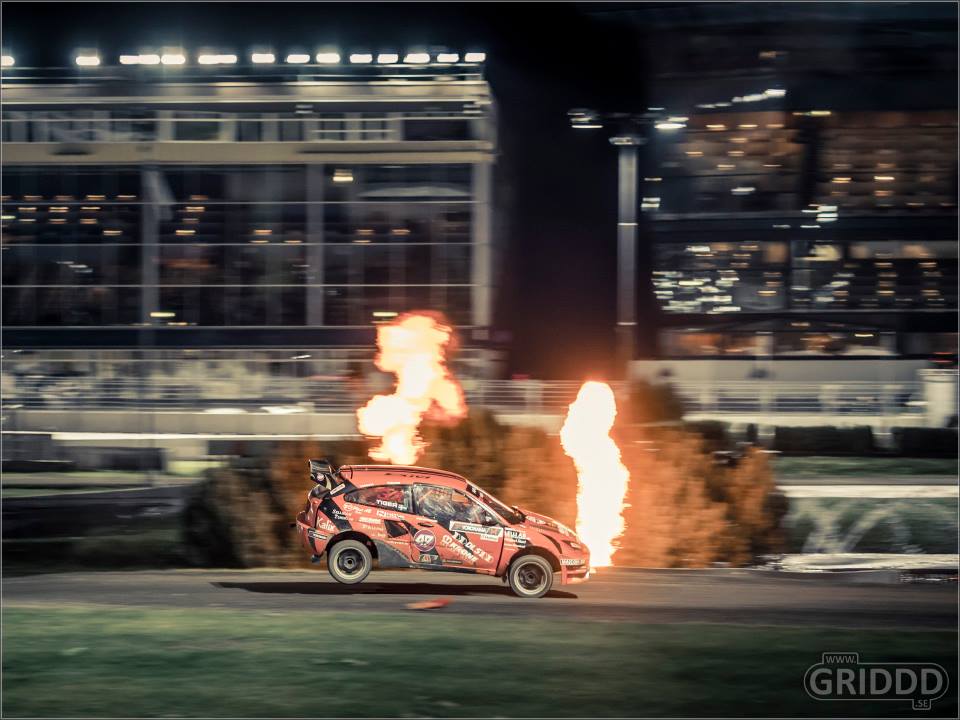 5a i finalen, Äntligen en tävling utan större tekniska bekymmer
5a i Finalen!! Äntligen har vi fått köra en hel tävling utan större tekniska problem, kvalen hade vi lite mer att önska, har problem med starterna då bilen lätt går i källaren. I semin fick jag på en bra start och tog alternativt spåret direkt. Jagade ikapp och hade rygg på Fären hela semin, kände farten fanns där men en liten miss över hoppet gjorde att jag kom ut just efter han när han tog alternativet.
Yeees vi var nu i final.
Bra start i finalen men fegade lite o gick in bakom Hedström, Walfridsson o Kevin, Fären satsade på ytter o rundade alla utom Hedström och Walfridsson, jag hade bra häng på Kevin och vi båda tar alternativet, känner att jag fortfarande har bra häng.
Vi båda laddar hårt in mot hoppet och vi båda får kast o landar snett. Jag landade riktigt snett o lyckad precis missa betongmuren men där for en topp placering, efter det kämpa jag på allt jag orkade men var för långt efter. Ändå nöjd då jag dubblade antalet varv bilen fungerat hela säsongen på endast en tävling, bristen på körträning lyser genom.
Tusen tack till alla som hjälpt och stöttat under säsongen 💗💗💗💗
5th in the finals !! Finally, we have run a great race without any major technical problems, in qualifying we had more to desired, having trouble whit starts when the car is easy stops. In the semifinal I got a good start and took the joker lap immediately. I felt the pace was there but a slight missake on the jump i loose some time, when Erik Fären came out from the joker i was just behind. 

Yeees we were now in the final.
I did a good start in the finals and went in behind Hedstrom, Walfridsson o Kevin, Fären try on the outside and rounded nearly all. I had good hang on Kevin and we both take the joker, I still had a good pace but I landed really wrong on the jump and manage just to missed the concrete wall. I gave it all to the end but i was too far behind. 
Still happy when I doubled the number of laps the car worked the whole season on a single race.
Lack of driving practice shines through. 
Thanks to all who helped and supported during the season